A Nigerian woman Oluremi Oyindasola, 66, of Glenarden, Marylandworking as a nanny has been arrested and has been charged with second-degree murder, first-degree child abuse resulting in death and other offenses after police said she force fed an eight-month-old baby girl who then later died.
Prince George's County Police said Wednesday, a home surveillance system recorded Oyindasola taking a nap when the crying infant, eight-month-old Enita Salubi, approached her in a toddler walker.
According to Police, Oyindasola unsuccessfully tried to feed the child, then when she got frustrated with the infant not wanting to eat, she 'proceeded to pour a large amount of white liquid directly inside the victim's mouth'.
Col. Harry Bond with Prince George's County Police said:
The Police also released a press statement which read:
Oyindasola, is being held on $1million bond.
Naija Parents Stop Force feeding before you kill your child mistakenly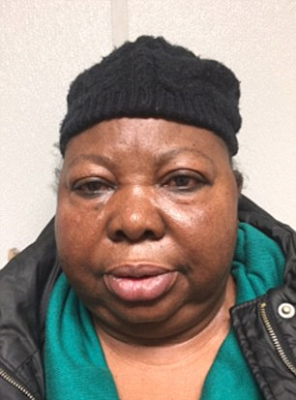 Follow Us on Twitter!
Like Us on Facebook!
Do You Need a Sugar Mummy, Sugar Daddy, Girlfriend, Boyfriend Wife or Husband? If Yes, Then Click Here For Details