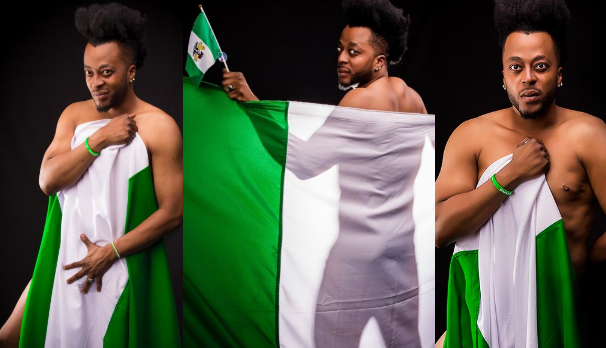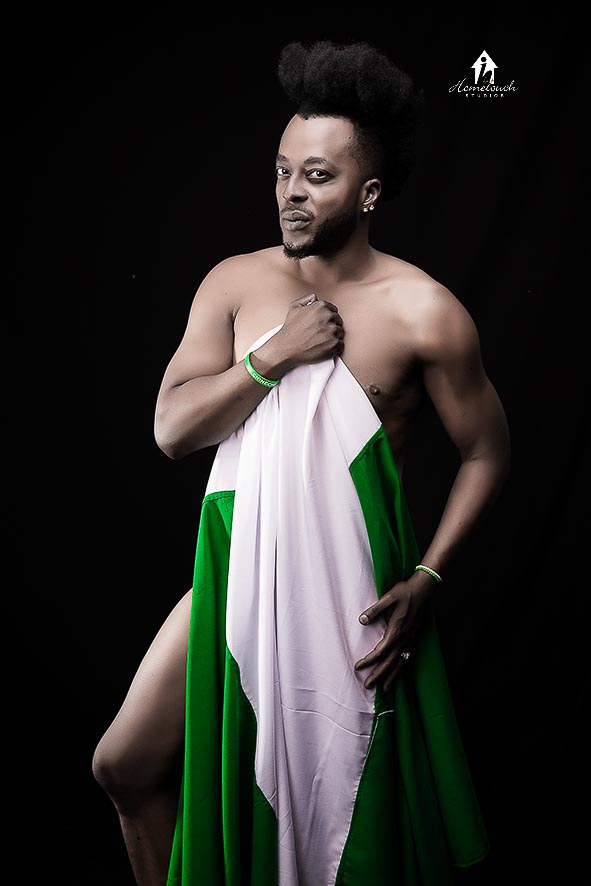 Nollywood actor Benson Okonkwo has released some new photos in a bit to mark Nigeria's Independence Daytoday.
The photos, which show him styled in green and white outfits in some shots while being nude in other shots, can be described as risqué.
Some of his fans think the shoot is too much while others state that he is simply being patriotic.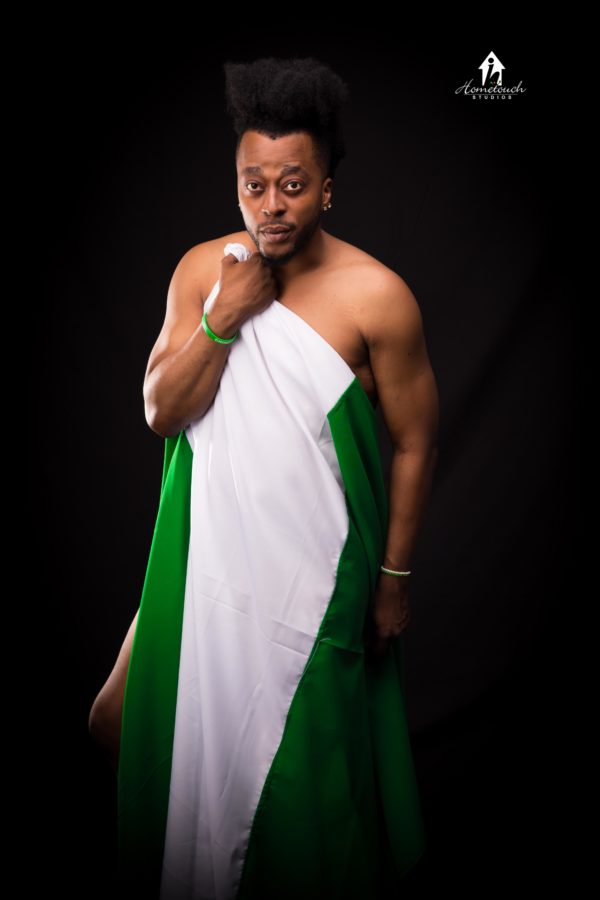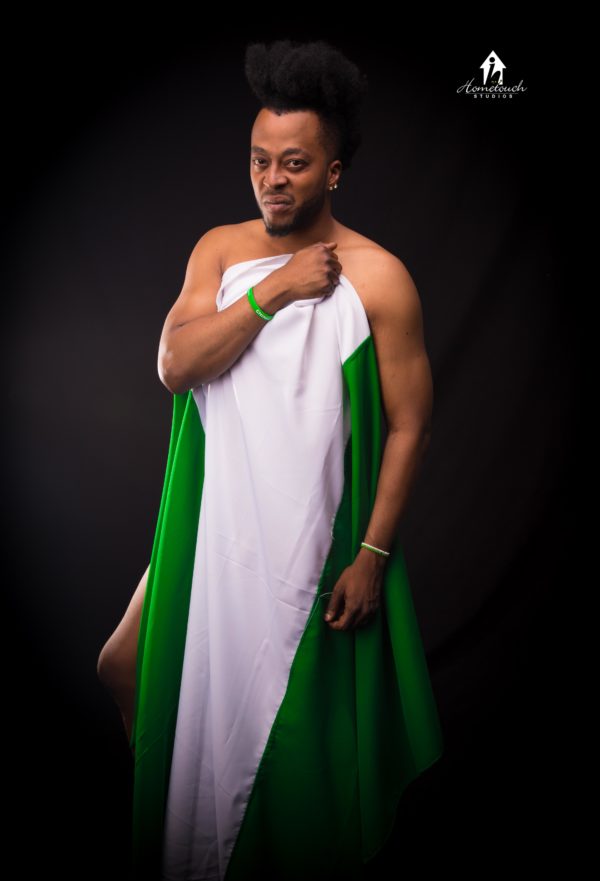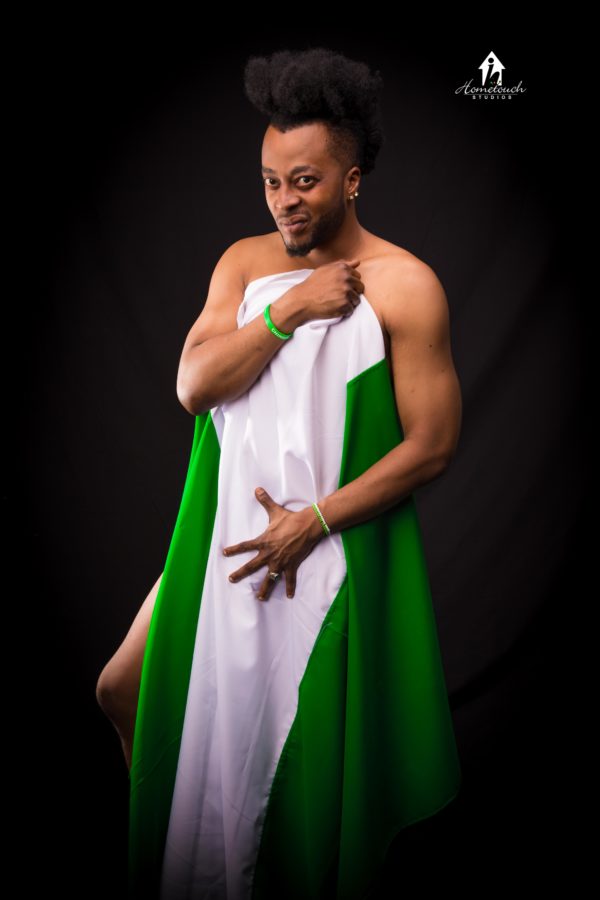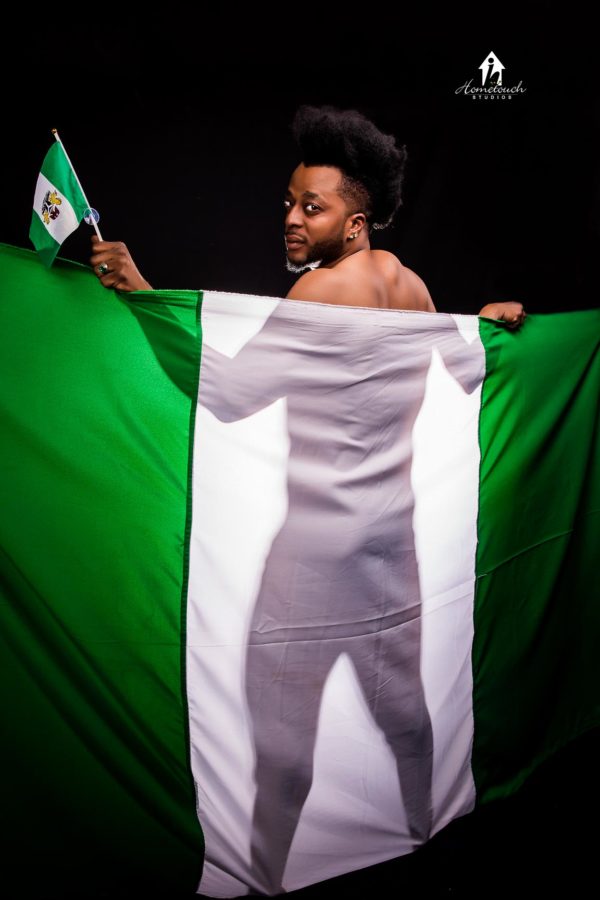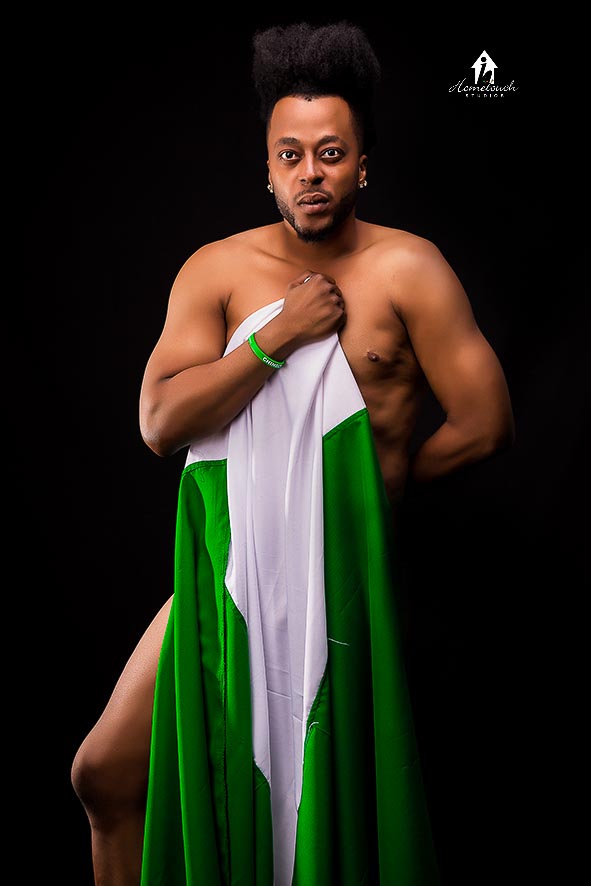 Follow Us on Twitter!
Like Us on Facebook!
Do You Need a Sugar Mummy, Sugar Daddy, Girlfriend, Boyfriend Wife or Husband? If Yes, Then Click Here For Details